Helpful Resources To Choose A General Contractor.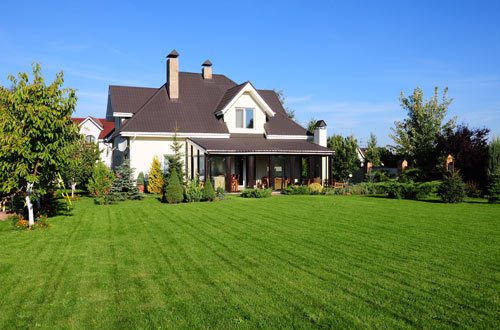 We've Got Tips To Help You Choose Your General Contractor.
When you're building or remodeling a home or business, hiring the right general contractor can make a world of difference. You want someone who knows what they're doing, has the insurance to back-up their work and has a personality that meshes well with your own. Here's our helpful guide with valuable resources to choosing and vetting your contractor.
Get Referrals:

Ask friends and family for recommendations of contractors they've worked with. When you call to set-up the appointment, mention the person who recommended them. This helps to foster a stronger relationship.

Ask To See Their Work:

Discuss opportunities to see your contractor's work in person. Check out portfolios and schedule visits to previous clients' homes.

Discuss Their Process:

Ask potential contractors about the project's timeline, milestones, and communication during the process. Get a feel for how organized they are and how easy they are to reach. 

Compare Estimates:

Each contractor's estimate will look different. Make a spreadsheet to help compare the options. Create sections to fill with information from the different companies. It will be easier to compare your options when they're laid out on paper.   
Start The Search For Your Contractor.
We recommend that you contact several contractors and schedule in-person meetings to discuss your project. Write down your impressions and get multiple estimates to ensure you're on the same page. Check out these sites for recommended professionals:
Harrisonburg, Rockingham County & The Shenandoah Valley
Staunton & Augusta County
Charlottesville & Albemarle County
Check Out These Sites For Even More Recommendations/Guidance:
Are They Licensed, Insured & Build To Code?
Working with a professional who is licensed, insured and builds your project to the code requirements of your area protects your investment. Check out your contractor here and request proof of insurance before you sign the contract:
Time To Start Shopping!
Visiting showrooms and builder supply houses is a fun opportunity to see the products that make your space unique. Call and make an appointment for dedicated service:
Harrisonburg, Rockingham County & the Shenandoah Valley
Staunton & Augusta County
Charlottesville & Albemarle County
Don't forget to check out distributors listed with the Chamber of Commerce and Builder's Associations above! Get started decluttering with one of our on-demand dumpsters delivered to your home or business.