Staunton Junk Removal Service Simplifies Your Life.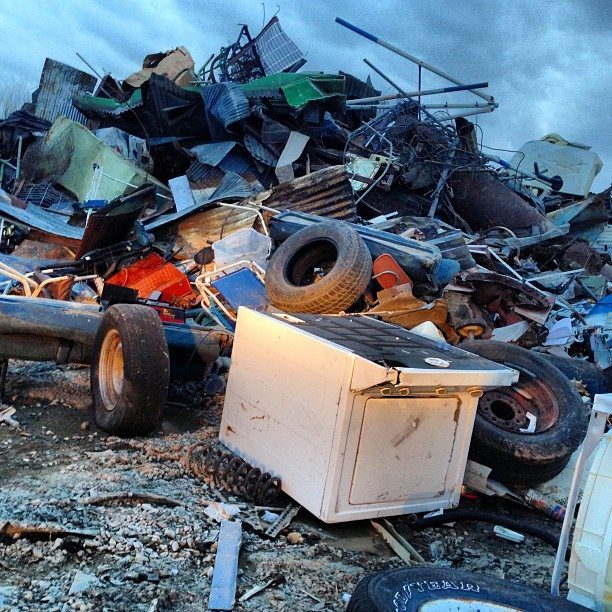 Get Started Decluttering With Staunton Junk Removal Service.
Our Staunton junk removal service makes it easier to clean out your home and simplify your life. When people live in a house for a long time, it's natural to accumulate extra stuff over the years. Sometimes it's furniture or clothing, and sometimes it is heirlooms inherited from family after they've passed away. While some items are treasured family keepsakes, some are junk that needs to be disposed of.
A Dumpster Adds Efficiency To The Process.
When you order a dumpster from Happy Little Dumpsters, we'll deliver it to your home so you can dispose of your junk in one big effort. Once your dumpster is full, we take it away and dispose of the items responsibly. By eliminating numerous trips to the dump, you'll finish your project more quickly.
What Qualifies As Junk?
Merriam-Webster defines junk as "something of poor quality; something of little meaning, worth, or significance." When you start going through your basement, garage or attic, evaluate your items using this definition. Here are the items that tend to accumulate over time:
Clothing: Do you have bags of clothing in your basement? We find people save kids' clothes or the clothing of deceased relatives because they think they might be of use at some point. Start going through the clothing. If it's faded, damaged, or hopelessly out of style, get rid of it. Your grandkids aren't going to want to wear an ancient pair of pajamas just because they used to be their fathers.
Furniture: Furniture can be tricky. If you know somebody who can restore, paint or recondition pieces to their original glory, that's great. If not, check them out to determine if they're damaged and get rid of pieces that are broken.
Toys: People love to hang on to the toys and stuffed animals their kids played with. Go through the stash, and if they're stained, smell bad or damaged, get rid of them. Save some that are in good shape to satisfy your nostalgia, but get rid of the rest.