4 Amazing Eco Friendly Brands You Will Love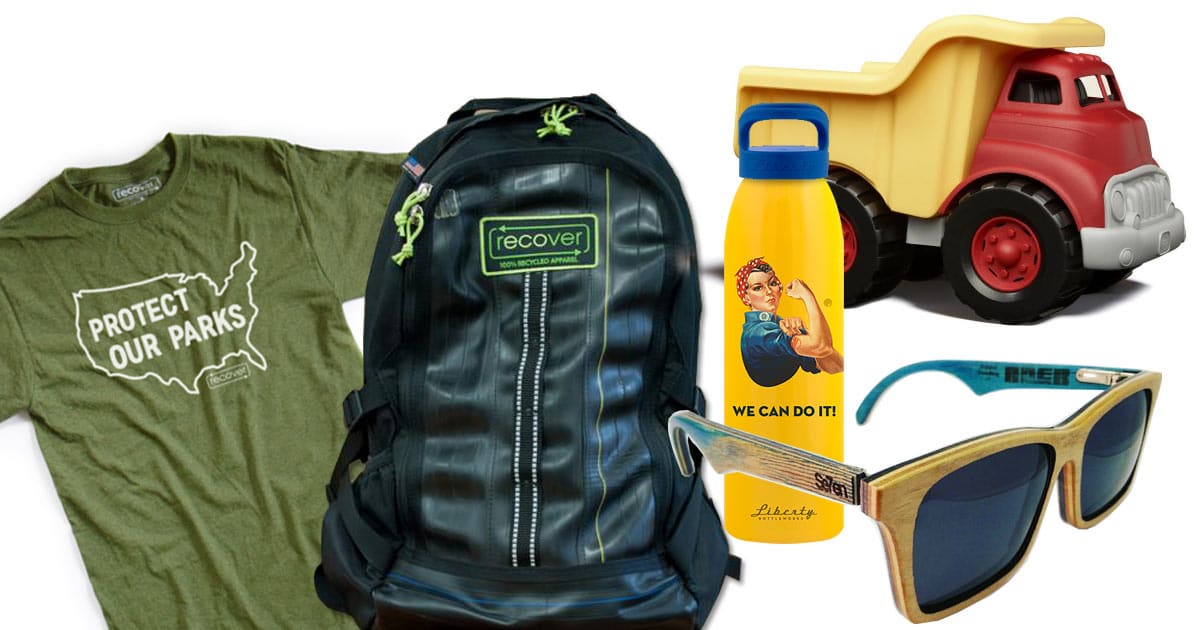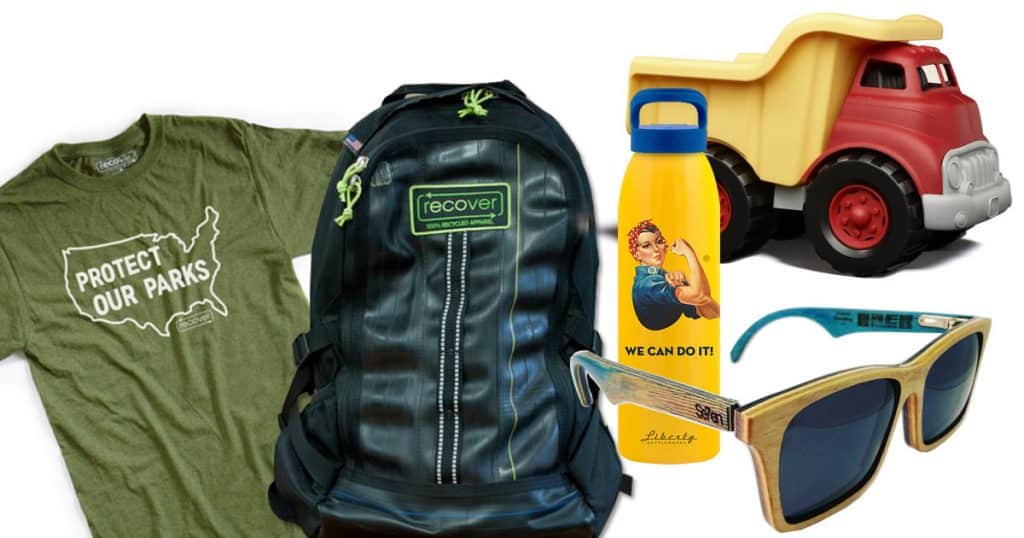 If you're a member of our FreeCycle Program, you know we're all about recycling, freecycling, and upcycling. If it can be reused, we're into it! The four eco friendly brands below are taking recycling and upcycling to a whole new level, and are turning things like plastic water bottles and skateboard decks into amazing new and innovative products.
Let's get started!
EQO
Pricing: $89+
Shipping: FREE SHIPPING
Favorite Product: Sycamore
Sunglasses handcrafted from broken, destroyed & recycled Skateboards
What Makes Them Unique?
In 2012 Jon Winfrey and Ryan Vecchiarelli envisioned turning broken skateboards awesome sunglasses. Thanks to a successful Kickstarter campaign EQO was born, and the two began developing precise methods for creating uniquely styled sunglasses featuring the signature qualities of maple wood skateboard decks. The choice of multiple different outside colors on the frame arm, along with available custom engraving provide for some truly one-of-a-kind sunglasses. Plus, polarized sunnies for $89? Yes please!

Green Toys
Website: https://www.greentoys.com
Pricing: $5+
Shipping: FREE on orders over $49.99
Favorite Product: Recycling Truck
Made with 100% Play!
What Makes Them Unique?
Green Toys are made from 100% recycled material. Even the packaging is 100% recycled material. Need another reason to love them? They don't use those annoying twist ties in their packaging. Open the package, pull the toy out, PLAY! More importantly, Green Toys are made in California one of the most stringent states in the country when it comes to safety regulations. In a time when toys are being recalled on a daily basis, it's reassuring to know these toys are manufactured with the highest safety standards.

Safety and sustainability aside, these toys are awesome! Not only are they awesome, they're surprisingly affordable! My daughter will definitely be finding some of these toys under the Christmas tree this year!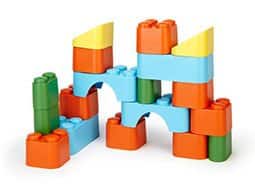 Recover
Website: https://recoverbrands.com
Pricing: $15+
Shipping: FREE on orders over $50
Favorite Product: BikeTube Backpack
There are a ton of apparel brands advertising their use of "recycled" materials, but Recover is on a whole different level.
What Makes Them Unique?
Through a blending process, plastic bottles and cotton reclaimed from industry scraps are spun into yarn. The yarn is then knitted into fabric, which is then cut out and sewn into a garment. While "wearable water bottles" may not sound like comfortable clothing, the process actually yields a "first quality" fiber resulting in an extremely soft, comfortable garment.


Every shirt Recover manufacturers keeps 8 water bottles out of landfills!
Make sure you check out the BikeTube Backpack as well! It's a 22 liter weatherproof backpack Made in the USA out of bicycle innertubes, 100% recycled fabrics, nylon, and metal hardware that looks insanely cool!
Protect Our Parks Campaign
Recover is running the Protect Our Parks campaign until the end of 2017. This campaign donates proceeds from the sale of the "Protect Our Park" tees to the National Park Foundation in an effort to preserve and improve the National Parks throughout the United States of America. This is a wonderful campaign, and you get a cool bit of swag out of the deal!
Check out the Protect Our Parks Campaign.
Liberty Bottleworks
Website: https://www.libertybottles.com
Pricing: $20+
Shipping: Based on size of order
Favorite Product: Ms. R
 Express Yourself With the Perfect Water Bottle
What Makes Them Unique?
Liberty Bottleworks is one of the few brands out there manufacturing metal water bottles in the good ol' US of A, and we like that. A lot! In addition to being a "Made in the USA" product, Liberty metal water bottles can also be tagged with your own custom designs, or you can work with one of their designers to create your perfect metal water bottle. Being a veteran-owned company ourselves, we also like the fact that Liberty Bottleworks  makes it their mission to help employ veterans.

For all the coffee drinkers out there, Liberty Bottleworks is currently taking pre-orders for metal tumblers that will be shipping out in November 2017.
That's All Folks
Hopefully you found these innovators as cool as we did! Know some other awesome eco friendly brands out there that are doing cool things with old junk? Let us know in the comments!