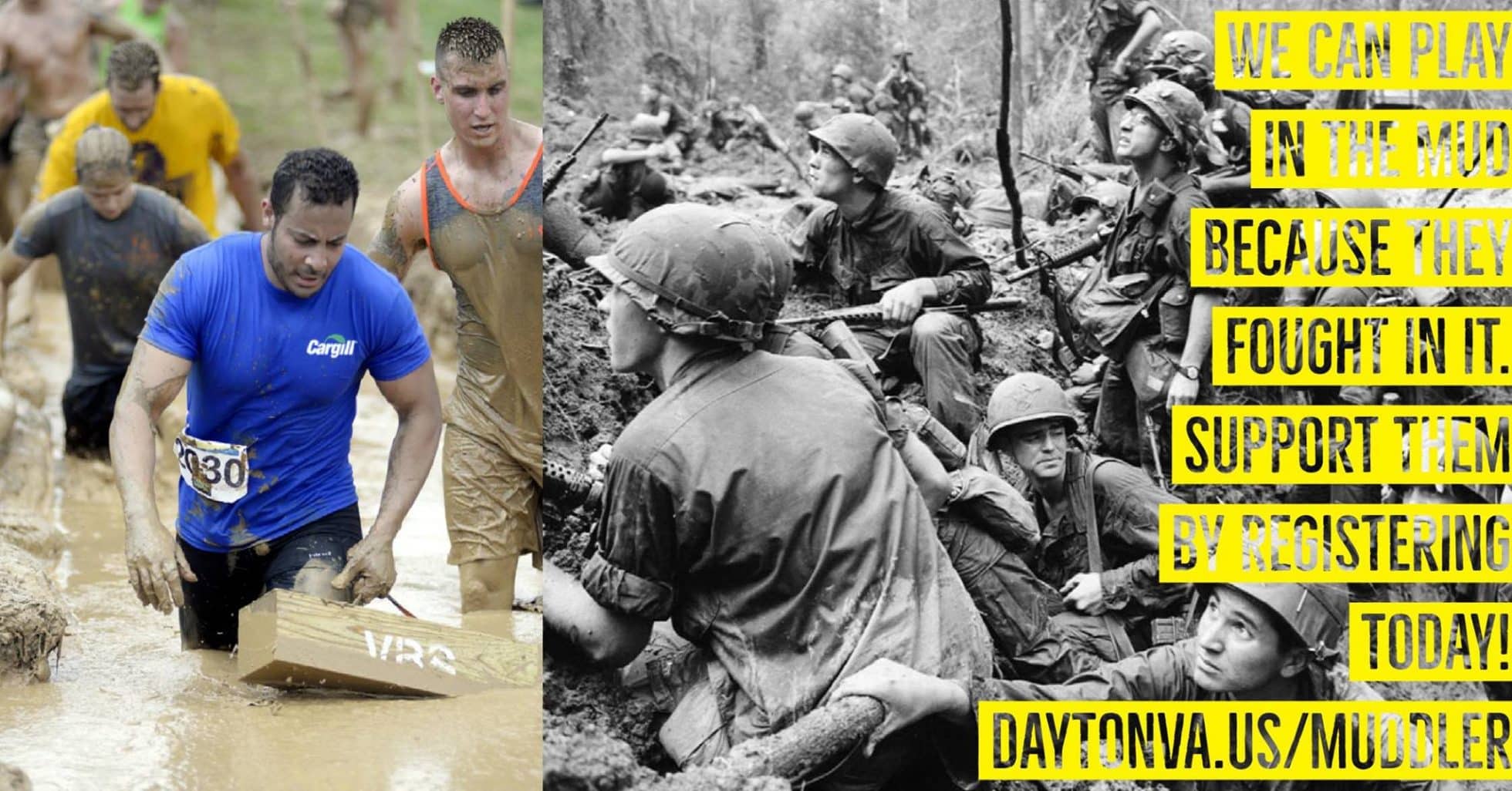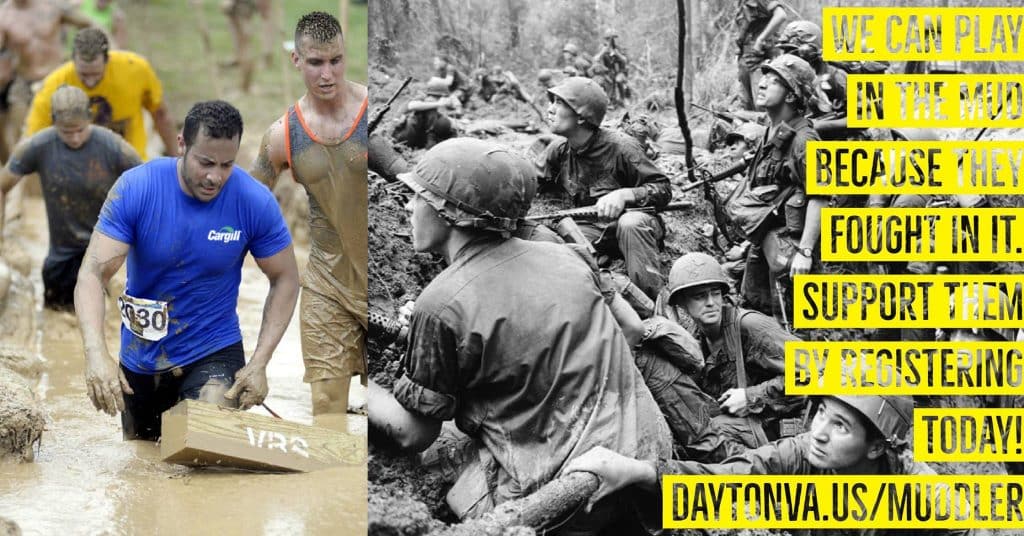 Happy Little Dumpsters is very proud to announce we are sponsoring the Dayton Muddler, which donates proceeds to the Boulder Crest Retreat.
Dayton Muddler is a 3.2 mile an obstacle course event in Dayton, VA that is open to all ages and skill groups.  Net proceeds go to Warrior Recovery Operations.
In 2017, the organization will be supporting the Boulder Crest Retreat, which helps heal veterans and their families. It is an honor to give back not only to our community, but also to those service men and women, and their families, who have sacrificed so much to protect our way of life.