Cleaning Out Your Harrisonburg Home? Rent A Dumpster!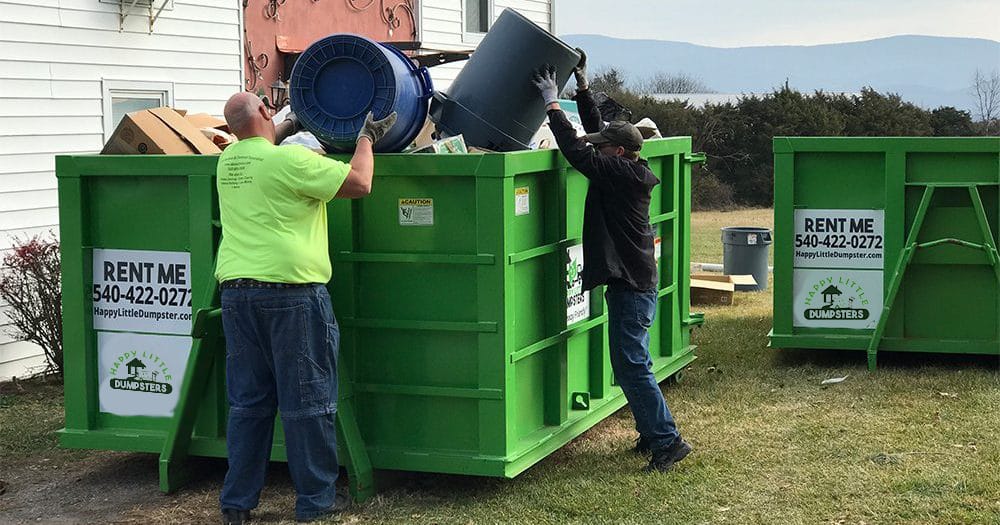 If your home is feeling overstuffed this holiday season, you might want to rent a dumpster in Harrisonburg! It's a great way to get rid of a lot of unused junk at once without a lot of hassle. Read on to learn the benefits of dumpster rental.
When You Rent A Dumpster, You Don't Have To Worry About Disposal
One of the biggest benefits of getting a dumpster is that you don't have to worry about how to dispose of each item individually. Your local dumpster company will make sure your junk is disposed of properly, and they can even handle recyclables and donatable items (although you'll want to make sure those are separated from any debris). You don't have to bother driving across town to the landfill or trying to find a donation center that will accept your items. Just load the dumpster, schedule a pickup and relax.
You Can Get Rid Of A Lot Of Junk At Once With A Dumpster
If you're cleaning out your home—even just one or two small rooms—you'll waste a lot of time filling up trash can after trash can. You're likely to run out of trash cans before the job is finished, and that's not to mention the hassle of dragging them all out to the sidewalk. Instead, rent a dumpster and you can fit everything in one go. And if you have more junk than will fit in a single dumpster, it's no problem! Simply schedule a pickup and they'll replace the dumpster with a fresh new one for you to use.
It's More Affordable Than You Think To Rent A Dumpster
Some people think that it costs an arm and a leg to rent a dumpster, but that's not the case at all! They can be very affordable, especially if you opt for a smaller-sized dumpster. Your local dumpster company may even include free days (all of our dumpster rentals include 3) or free delivery and pickup. The dumpster company even takes care of the disposal too!
Choose Happy Little Dumpsters When You Rent A Dumpster
We're the trusted dumpster rental company in Harrisonburg, Charlottesville and Waynesboro for a reason. We love helping homeowners get cleaner, more useful homes and we make that process as simple as possible. If you'd like to rent a dumpster in Harrisonburg, get an estimate today!