Landscape & Building Materials
Delivered to your door or jobsite
Tired of wasting time loading and unloading bagged landscaping material? Sick of the mess they leave in your car, truck or SUV? We know the feeling!
That's why we offer dumping service for landscaping materials. Use our service to save time and avoid the hassle associated with bagged materials. Our dumping service delivers bulk materials directly to your home or job site. Get started with our hauling and dumping service today!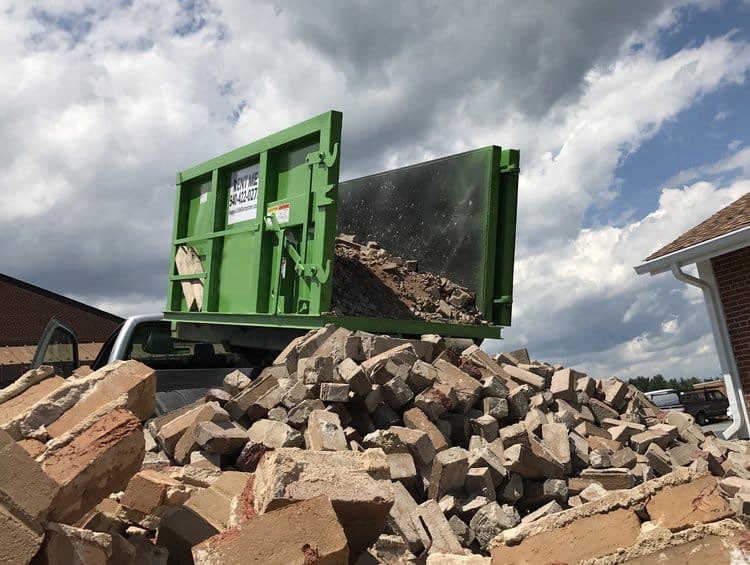 MATERIALS WE DELIVER
We deliver all types of building and landscaping materials, such as:
Mulch - Straw - Rock - Gravel
Stone - Sand - Dirt - Top Soil
Sod - Lumber - Landscape Timbers
Roofing Material
Material Hauling & Delivery Request
HOW TO:

SCHEDULE SERVICE
The process is simple. Purchase landscaping material from a company of your choosing, and schedule a delivery day with us. We'll pickup your materials and bring them to your home or jobsite.
You can schedule service with our online form, or give us a call at 
(540) 422-0272. 
PERFECT DELIVERY TRUCKS
Our dumpster truck can be used as a small, efficient dump truck.  This is a fast, safe and cost-effective means of dumping large volumes of material to designated location, or we can drop the dumpster and leave it temporarily for an additional fee
MAXIMUM WEIGHT LIMIT
The maximum load weight we can transport is 8,000lbs. We can accurately estimate your total weight when you contact us for service.
LANDSCAPING MATERIALS SUPPLIER NETWORK
Looking for a landscaping materials supplier? We've listed a few here to help you find the perfect materials for your project!
If you need further assistance finding a supplier for bulk landscaping materials, give us a call. We work with several suppliers to better assist our customers, and we'd be happy to help you locate the right supplier for you!
Do you have a supplier that you love, but don't see them listed? Tell them to call or email us, and we'll get them added.
Elkton
---
K&T Services

Website: 
kandtservices.com
Telephone: 
540.298.1866
Address:
11658 Model Road
Elkton, VA 22827
Penn Laird
---
Great Outdoors Landscapes

Website: 
greatoutdoorsretail.com
Telephone: 
540.705.0373
Address:
5003 Spotswood Trail
Penn Laird, VA 22802